Fondren Route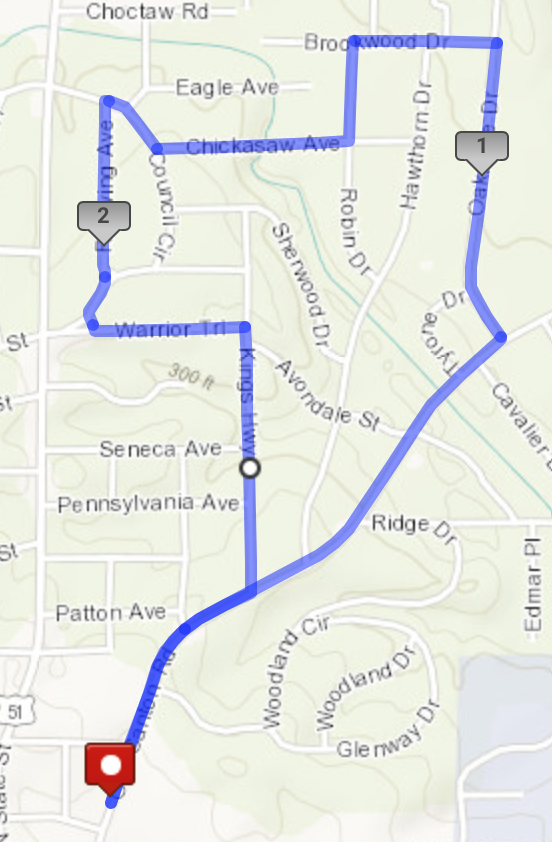 Run a virtual 5k with us! This route starts at our beloved home, Fondren Fitness, and tours you through parts of the Fondren residential neighborhood. You will start out going downhill, but save your legs – it's quite a climb on the way back! The last section up Old Canton has been home to the communal "Hill Runs" for almost 10 years now. It's a little short so do some loops in the parking lot when you get back until you hit 3.1. Have fun, post a pic when you are done and let us know your time if you would like!
Park at Fondren Fitness
Run down Old Canton and turn left on Oakridge Drive
Run almost all the way down Oakridge until you hit Brookwood Drive, take another left
After a short run down Brookwood, take another left on Robin Drive
Quickly look for a right turn on Chickasaw Ave – you may see a pony in Don Pott's back yard
Go up this hill (it's doozy) and then take a right on Council Circle, will be turning again very soon
Take left onto Redwing Avenue (a yoga instructor we know lives on this street!)
Take another left onto Warrior Trail – follow it to the end and then take a right onto King's Hwy
Go to the end of King's Hwy and then finish by running back to Fondren Fitness
NorthPark Mall Route
This route takes you out to NorthPark Mall which has been recently renovated. You will park at the first entrance to the mall off County Line Road.
Run north up South Wheatley St. until you reach Lake Harbour Drive
Take a right onto Lake Harbour Drive and follow it to Pear Orchard Road
Take another right onto Pear Orchard Road and run all the way back down south until you reach Town Center Blvd
Take a right onto Town Center Blvd until you reach South Wheatley again
Take a left on South Wheatley, and run back to your car!
Reservoir Route
Today's 5k takes us out to the Ross Barnett Reservoir in Rankin County! This would be a great run for either early in the morning or late in the afternoon as the sun begins to go down. There is little shade on this route, so be sure to apply sunscreen if you go during the day. If you have never run out there, this is actually part of an 11 mile loop, with different opportunities to run even more mileage.
3.5 miles
Park at Lakeshore Park, and take the trail onto Northshore Parkway.
You will take a left onto the trail and basically go all the way across the causeway until you reach the end, and turn around.
You will run a short distance off of the trail until you hit the causeway; be sure to run FACING traffic as you run down the shoulder of Northshore Parkway as well as on the way back.
Take care and have a good run!
Fondren Urban Ultra Route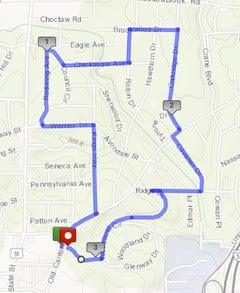 3.1 Miles
This route was the original route for the first Fondren Urban Ultra that started in 2014. Currently, FUU is still being put on each year by M.U.T.S. (Mississippi Ultra Trailrunning Society) but unfortunately, had to be canceled this year due to COVID-19. The premise of FUU is that a runner can run as many of these 5k loops as possible in a 12 hour period. You can try one loop or as many as you would like!
Start at Fondren Church and run across the street to Glenway Drive.
Take a left onto Woodland Circle and then keep straight on to Ridge Drive.
Ridge Drive will curve to your left and then you will take a sharp right onto Wood Dale Drive.
Take a left onto Cavalier Drive and follow it all the way to Old Canton Road.
Cross Old Canton and run straight down Oakridge Drive.
Take a left onto Brookwood Drive, and then another left onto Robin Drive.
You will take a right onto Chickasaw Avenue (hill warning!)
Once you get to the top of that hill, take a right onto Council Circle
Follow Council Circle and then take a quick right onto Redwing Avenue.
Take Redwing all the way until it intersects with Warrior Trail.
Run all the way down Warrior Trail until you hit Kings Hwy, and then take a right.
Now just run back to Fondren Church and either run another loop, or call it a day!
Belhaven Route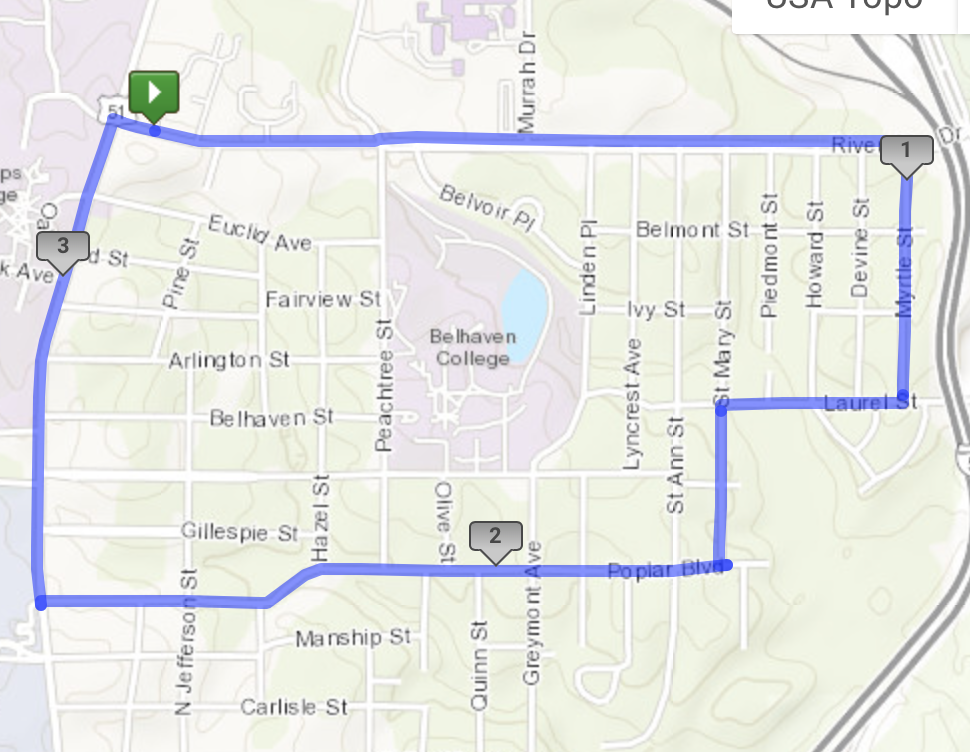 Run a virtual 5k with us! This route starts at our adjoining neighborhood of Belhaven next to Bailey Charter School. You can park on the top of the hill on Riverside Dr. The route basically goes all around the Belhaven neighborhood as well as Belhaven College. Have fun, post a pic when you are done and let us know your time if you would like!
Run all the way down Riverside Drive, and then turn right onto Myrtle St. right before you get to 55 highway. You are about to enter the Belhaven neighborhood!
Run down Myrtle and the turn another right onto Laurel, as you run down Laurel you will see Laurel Park to your left.
Next, you will hand a left onto St. Mary St. but get ready to turn again soon!
Your next turn will be a right turn onto Poplar Blvd, a beautiful and historic street.
Run all the way down Poplar, past Kiefers and then you will turn right back onto State St.
From there, just run back to your vehicle! It's a little over 3.1 one, but hey, we got time to run a little extra these days!
District Route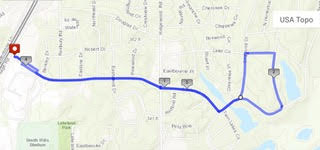 Run a virtual 5k with us (this one is a little longer, but you can always cut it short)! This route starts at The District at Eastover and carries you across Meadowbrook into the Eastover neighborhood, which has some of the more impressive houses in Jackson. You may have to stop at Meadowbrook and wait for the light – be careful! Have fun, post a pic when you are done and let us know your time if you would like!
Park at the District and walk across Eastover Drive to get on the new running track.
Run all the way down Eastover Drive, until you reach Meadowbrook. Stop, check traffic and wait for the light to change before you cross.
After you cross Meadowbrook, you will continue on Eastover Drive.
You will come to T and go left over the bridge to stay on Eastover Drive.
Take a left on Lake Circle and then an immediate left on Dogwood Drive.
You will then reconnect to Eastover Drive and head back to your car!
Get out, stay active, keep your distance from others but have fun!