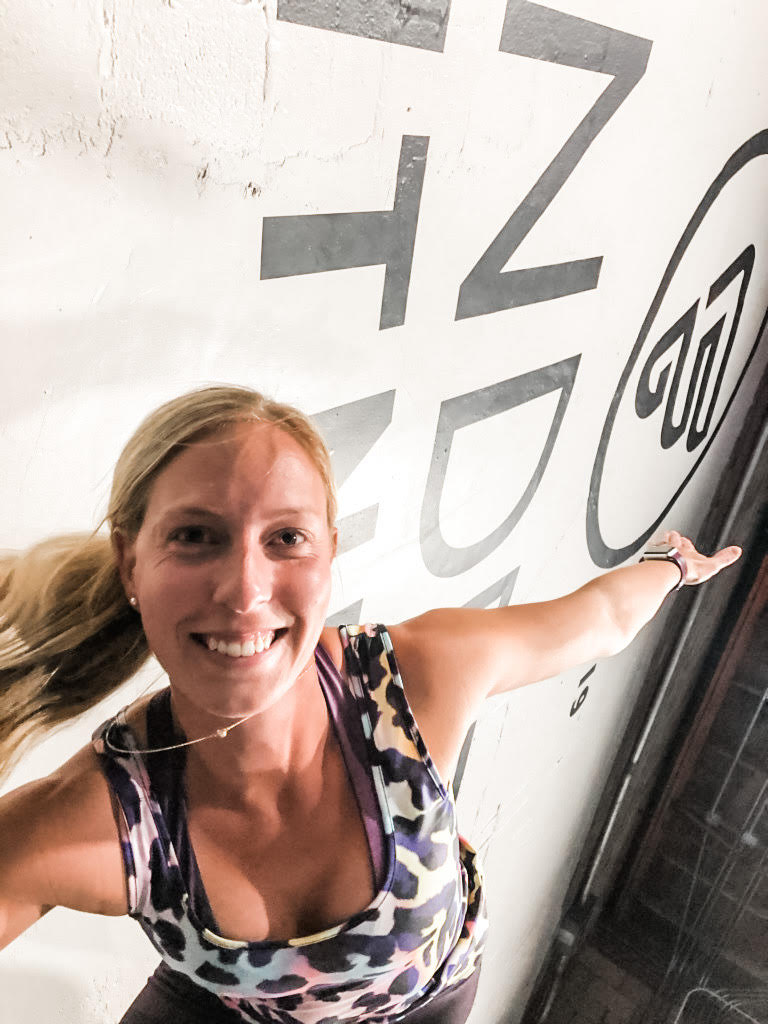 Find out why we chose to spotlight Valerie Dembny by reading her answers to our four questions for Fondren Fitness members!
1. Why did you choose Fondren Fitness as your workout home?
I chose FF as my workout home because it is in a convenient location, has a variety of classes to offer, and it is reasonably priced for everything you get! I actually signed up before they officially opened and I am so pleased to have made the choice to transfer here from my old gym. The staff is amazingly friendly and is always willing to help!
2. Describe your typical workout at Fondren Fitness.
Most days when I come to work out, I take one of their classes. Some of my favorite classes I try to attend regularly are barre fusion, HIIT, kickboxing, and yoga. I enjoy the diversity of the fitness instructors and all classes challenge me in a very different way. Some days I only have about thirty minutes, so I either do some cardio on the machines like rowing or running, or I make up some exercises in the TRX space.
3. How do you motivate yourself on days you don't feel like exercising?
Of course not everyone is motivated to go to the gym every day… I try to make it a goal to come four or five times a week. Knowing that when I come for one of their classes, I don't have to be creative about my workout, but simply do what the instructor is telling us. Plus, working out with a group of people is always fun and gets you more motivated!
4. What do you wish other people knew about Fondren Fitness?
I wish people knew the wide variety of classes and personal training FF is offering! Additionally, it is worth noting that the fitness levels of each person varies, but the instructors are fabulous at giving different options for exercises and are always offering modifications. Come try for yourself!