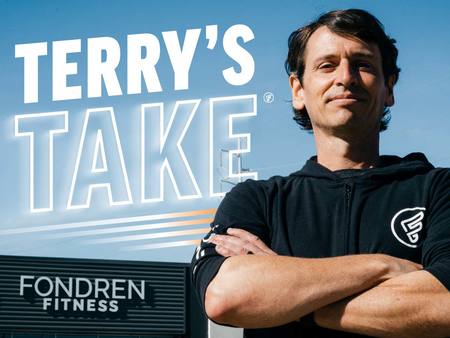 If you have ever stepped foot into Fondren Fitness, you have probably noticed our functional fitness area. In the middle of our gym is a great turfed area that is great for circuit training, body work and stretching. And right in the middle of our functional fitness area, you will notice our TRX cage.
Many of you may not know what TRX is, and even if you do, you may not really understand how it works, so let's talk about it!
The TRX System, also known as Total Resistance Exercises, refers to a form of suspension training that utilizes equipment developed by a former U.S. Navy SEAL. This form of training uses body weight exercises to develop strength, balance, flexibility and core-stability simultaneously.
In order to execute this type of training, specialized equipment such as the TRX bands leverage gravity and the user's body weight to complete the exercises. The bands themselves can be used independently attached to different anchors, or with the TRX cage like the one you will find at Fondren Fitness.
Don't be intimidated by the TRX cage, it can be a great tool to add your weekly exercises.
Many of the moves that you already know and love can be done using the TRX bands such as push ups, chest flies, and various core exercises. Using the bands while doing these moves add another level of difficulty and stability, which will in turn engage different muscle groups other than those targeted during the exercise.
Here are a few videos I selected that will give you some tips on how to use our TRX cage. I hope you will try it out on your next visit to Fondren Fitness!
— Terry