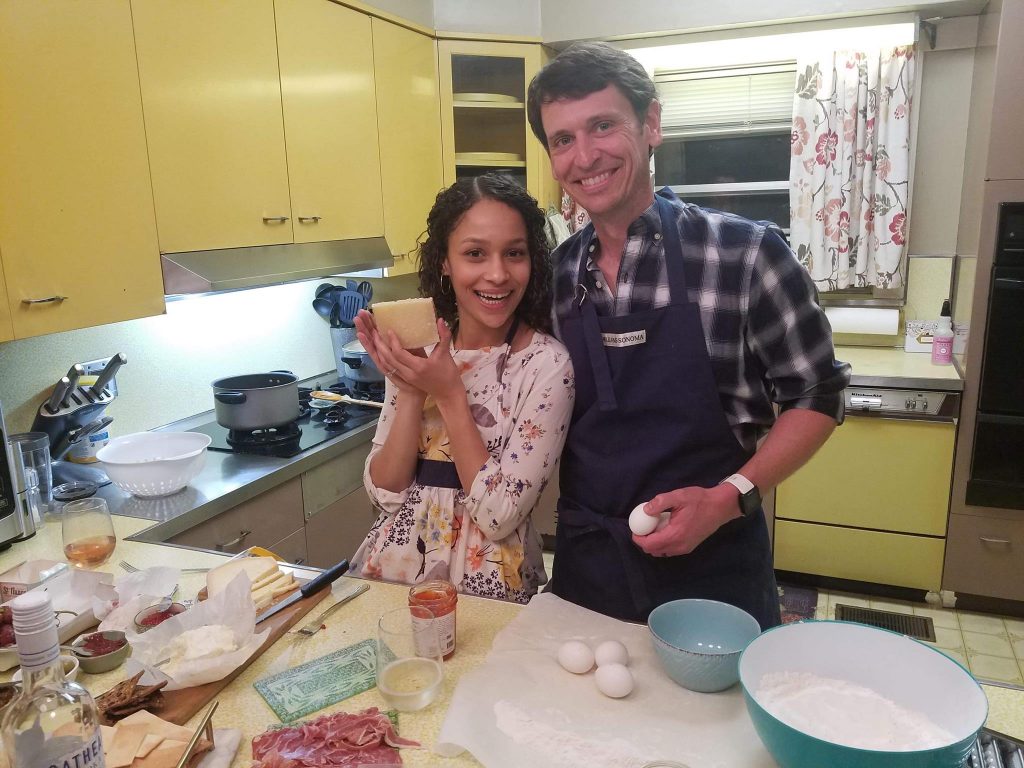 It is that time of year again – time to celebrate, time to give thanks, and time to eat…eat a lot! According to ABC News, the average American consumes approximately 4500 calories on Thanksgiving Day alone – more than twice what the average adult should consume in a single day. In order to burn those calories off, a 185 lb. man would need to run for almost seven hours straight or walk for over 15 hours!

With this in mind, it is easy to see how people can gain weight over the holidays. In addition to all of the readily available (and usually unhealthy) food, there are also colder temperatures which limit outside activity, shorter daylight hours, and additional stressors associated with travel and Christmas gift purchasing. In this Terry's Take, I will provide you with a few simple tips to help you navigate this holiday season in the healthiest way possible. 

Reduce portion size – Food is abundant at Grandma's house, but it doesn't mean you have to eat all of it at once! Use the following tips to eat what you need, not what you can:

Start out with small portions and then if you need more, go back for seconds, but only after you have finished your plate. Give yourself at least three minutes for your first round to digest before you go back for round two.
When making your plate, make sure no items on the plate touch. This will keep you from overloading your plate.  
Stop eating when you feel 80% full instead of when all of your food is gone.  
Eat slowly and eat with others; conversation and laughter will naturally slow you down.


Avoid empty calories – If you are eating Thanksgiving dinner in the South, chances are there will be sweet tea and "cokes" available. Once again, moderation is key here. If you drink tea, try mixing half sweet and half unsweet. If you have a coke or sprite, pour a half glass and also have a glass of water nearby to chase your food down. Or you can avoid the sweet drinks all together and just drink water with your meal; that is what nature intended anyway! 

Take time to rest and meditate – Adequate sleep is essential for stress management and brain function. Plus, it helps us regulate certain hormones which may otherwise cause us to gain weight more easily. If you have time off from work, take the opportunity to sleep in and catch an extra hour of sleep you wouldn't normally get. Treat yourself to an afternoon nap or just find a hammock or porch swing somewhere to close your eyes and meditate. Meditation has been shown to help lower blood pressure, and if you are an emotional eater or chronic overeater, then meditation may be able to help you control your urges. 

Stay active – Now that you are well rested, hopefully you will have more energy to go out and be active! This doesn't mean you have to run a marathon the day after Thanksgiving, but it does mean you can go play with the kids, do some yard work, or take a long stroll with your partner.  And if the weather is not conducive to outside activity, then you can come up to Fondren Fitness and workout at your favorite neighborhood gym! We will be open on Thanksgiving Day and all weekend long, so we hope to see you here burning off some of Grandma's stuffing!