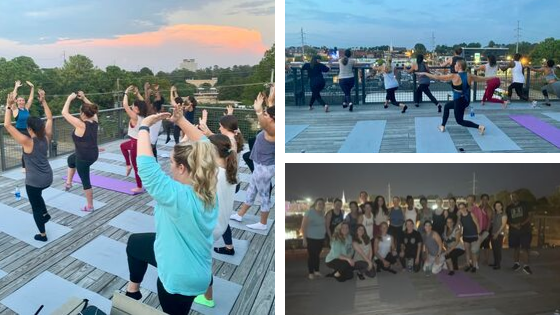 We're so grateful to everyone who came out to Rooftop Bar(re) on October 3rd! We'd like to give a special thank you to Melissa Robinson for teaching an excellent class and to WBA Architecture for letting us use their stunning space.
There was a perfect breeze as both members and non-members pulsed their way through a 45-minute barre class. Barre combines elements of ballet, Pilates, dance, and yoga to create a burn you'll feel for days!
After the class, participants had the chance to sip a beer and chat as they took in the bird's eye view of Fondren. For many, the night ended at the final Fondren After 5 of the year, and with dinner at one of our delicious local restaurants.