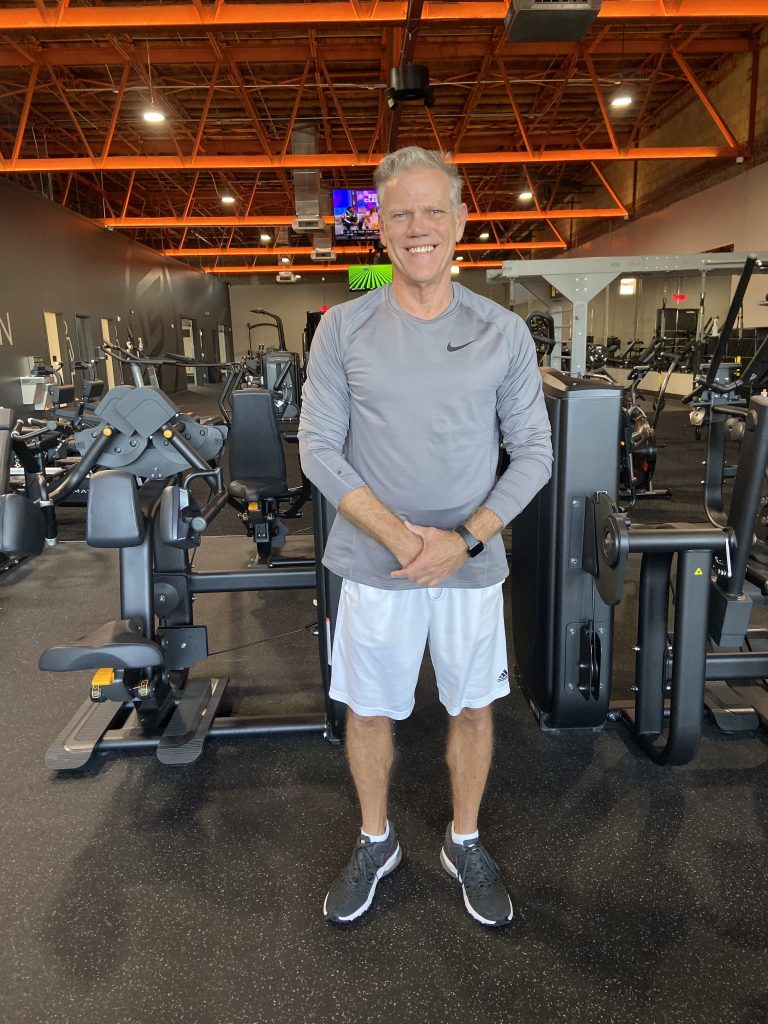 Find out why we chose to spotlight William by reading his answers to our four questions for Fondren Fitness members!
1. Why did you choose Fondren Fitness as your workout home?
I chose it because of the convenience of the location, and I was looking for an upscale gym that had a lot to offer. I joined two days before presale ended, partly because my friends had joined. The trainers and new, quality equipment also appealed to me.

2. Describe your typical workout at Fondren Fitness.
I begin with about 15-20 minutes of cardio (on the elliptical and then the stairmaster). Then I do a different weight routine (legs, chest, bis and tris, back, lats, traps, etc.) each day. I finish with 25-35 minutes of cardio; my trainer, Charles, has encouraged me to do more cardio. I workout about four days a week, and one day I do half as much cardio and lift light weights to keep my body loose.

3. How do you motivate yourself on days you don't feel like exercising?
I get up and I go look at myself in the mirror and I say, "William, you're working out today." I don't allow myself to not workout. It's simply self-discipline.

4. What do you wish other people knew about Fondren Fitness?
There are good people working here; I've become friends with them. They're always willing to accommodate members if there's an issue or if they need help. They're truly here to help and you're not going to get that anywhere else. At other gyms, you clock in and clock out. You can also get good training for a reasonable price here. Charles has really supported me, especially at my age.