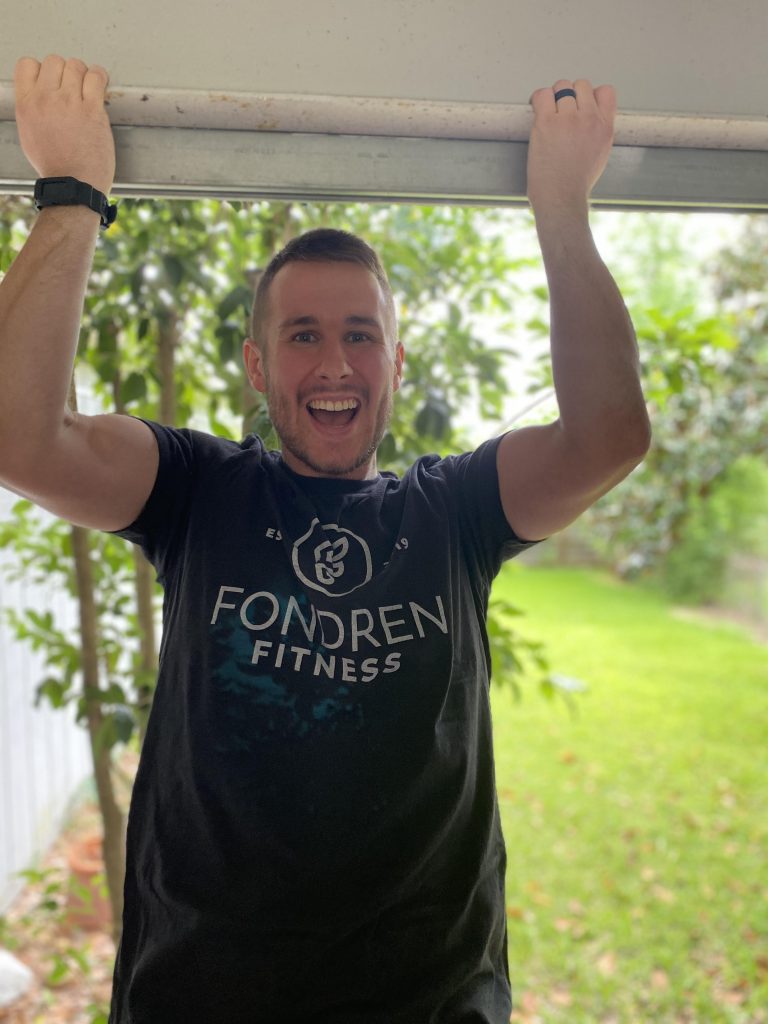 Find out why we chose to spotlight Sam Hearn by reading his bio and his answers to our four questions for Fondren Fitness members!
I'm originally from the Dallas-Fort Worth area, but moved to Jackson after school at Ole Miss and now work in state government. After a few sedentary college years, my wife, Elizabeth, and I realized we needed to change our lifestyles by starting to exercise again, eating better, and generally living healthier. It has been about a year and a half, and I've lost and kept off 90 pounds while staying active and eating healthy! Fondren Fitness has been an integral part of maintaining a healthy lifestyle.
1. Why did you choose Fondren Fitness as your workout home?
I picked Fondren Fitness because it is a very affordable, locally owned gym with top of the line equipment, free weights, classes, and staff. It's always a great way to start my day, and I'm missing the gym terribly during the current pandemic.
2.  Describe your typical workout at Fondren Fitness.
I like to get started early with the 5 AM crew before work! I spend most days in the gym doing strength training on a push/pull/legs split, but do enjoy mixing in some cardio a couple of times each week.
3. How do you motivate yourself on days you don't feel like exercising?
My wife, and staying healthy for her, is my main motivation! Knowing she's there to push me definitely keeps me going on days where I'm not feeling up to it. I also remember where I was health-wise not too long ago, and use that to motivate myself to get a workout in so I can keep building on healthy habits.
4. What do you wish other people knew about Fondren Fitness?
I wish that more people knew that Fondren Fitness has amazing equipment that constantly feels brand new, and is always clean and working properly. More importantly though, that people knew what an amazing, dedicated, and happy staff Fondren Fitness has! I love to start my day being greeted by the hardworking staff at Fondren Fitness.