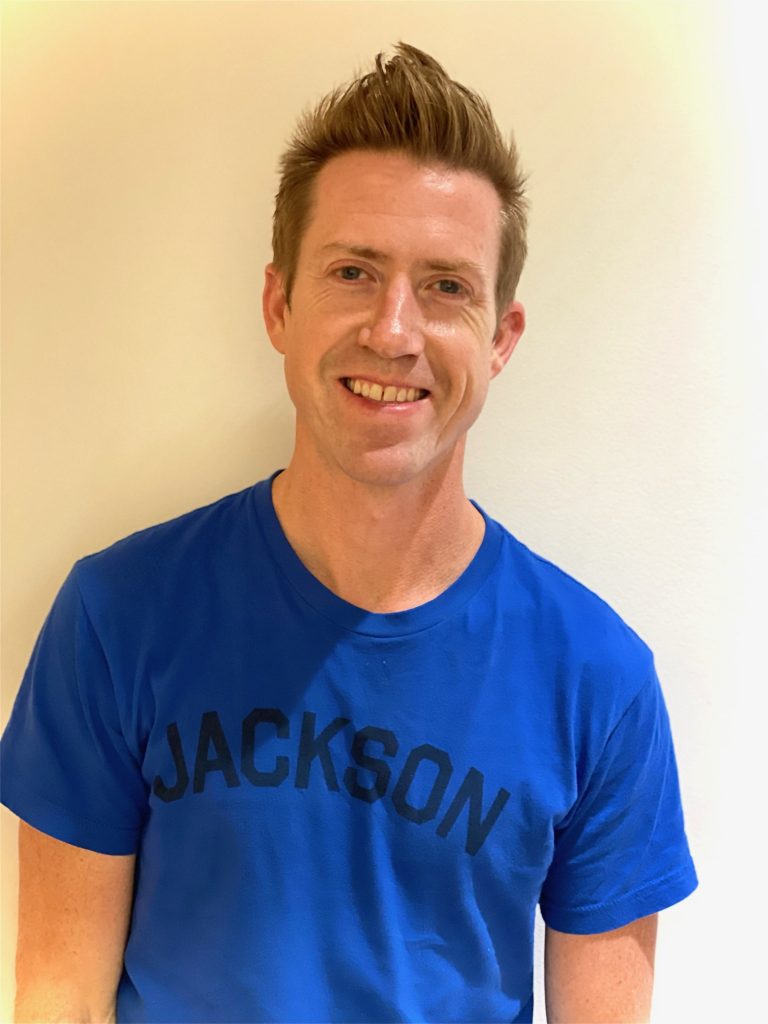 Find out why we chose to spotlight Patrick by reading his answers to our four questions for Fondren Fitness members!
Patrick Harkins has been a Fondren Fitness member since it opened in 2019.  He has lived in Fondren with his wife Haley and their three boys Hank, Gus, and Skip for a long time. He also owns and operate Fondren Guitars, which he started almost 15 years ago.  When he's not at the shop, or with his family, he is a regularly working musician.
1. Why did you choose Fondren Fitness as your workout home?
Since my life is so hectic, it is important to stay motivated & for me to keep moving! This is why I have incorporated Fondren Fitness into my routine. I'm usually there in the mornings when they open to get my workout in! This is perfect for me since it's the only hour or so of "downtime" I have before my day gets off, running, and VERY busy. Being in the habit of working out has been a great thing! I've found it gets you up, gets you motivated, and gives you the energy you need to power through the day. On days I don't work out, I've found something is missing and I'm lagging all day. At first, this feeling does not come for someone starting to work out, but anyone who's done it a while will tell you workouts actually give you energy!
2. Describe your typical workout at Fondren Fitness.
My typical work out at Fondren Fitness consists of working with dumbbells and the machines followed by running a few miles around the Fondren neighborhood. Often I run around Veterans Memorial Stadium and surrounding area.
3. How do you motivate yourself on days you don't feel like exercising?
My main trick to staying motivated is to stay in a routine and develop the habit of doing something every day. If you slip and aren't consistent, it's easy for things to fall apart. Even if you don't do a full workout when not motivated, it's important to DO SOMETHING to stay consistent. I found this works for me!
4. What do you wish other people knew about Fondren Fitness?
I know sometimes entering a gym for the first time may be intimidating, but I'd want others to know Fondren Fitness is a very welcoming place. From people just starting to work out to lifetime athletes, I think we are all lucky to have Fondren Fitness in the neighborhood!