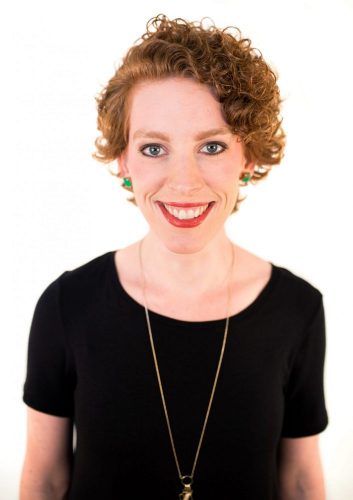 We're thrilled to begin highlighting our incredible members, beginning with Lauren Luckey. Check out her answers to our four questions for Fondren Fitness members and find out why we're spotlighting Lauren!
1. Why did you choose Fondren Fitness as your workout home?
In August I came to the Fondren neighborhood to be the Worship Pastor at Fondren Church. I knew when I came that I wanted to find a gym in the community I would serve in. I had heard about Fondren Fitness opening and thought I'd check it out, but wasn't prepared for the excellent facility, friendly staff and great membership price! I was sold right away!
2. Describe your typical workout at Fondren Fitness.
I come to FF pretty much every day and always try to fit in an hour of cardio on either the treadmill or stairclimber. Outside of cardio though, I alternate each day between lower body, upper body and core exercises. I love using the free weights and resistance machines but always find my way back to planks.
3. How do you motivate yourself on days you don't feel like exercising?
For me, seeing the bigger picture helps so much. My workouts don't just benefit me physically, but emotionally and spiritually as well. Not to mention I love being a part of my community! I enjoy seeing friends and meeting new people from the neighborhood. When I feel like sleeping in or putting off a workout I think about what I would be missing out on and that's great motivation to get up and get out the door.
4. What do you wish other people knew about Fondren Fitness?
FF is so much more than a gym! It's a place unique to our neighborhood where the staff know your name, care about you and help you meet your goals. I love my neighborhood and the people in it and love that FF provides a space for our community to be together in such a unique way.