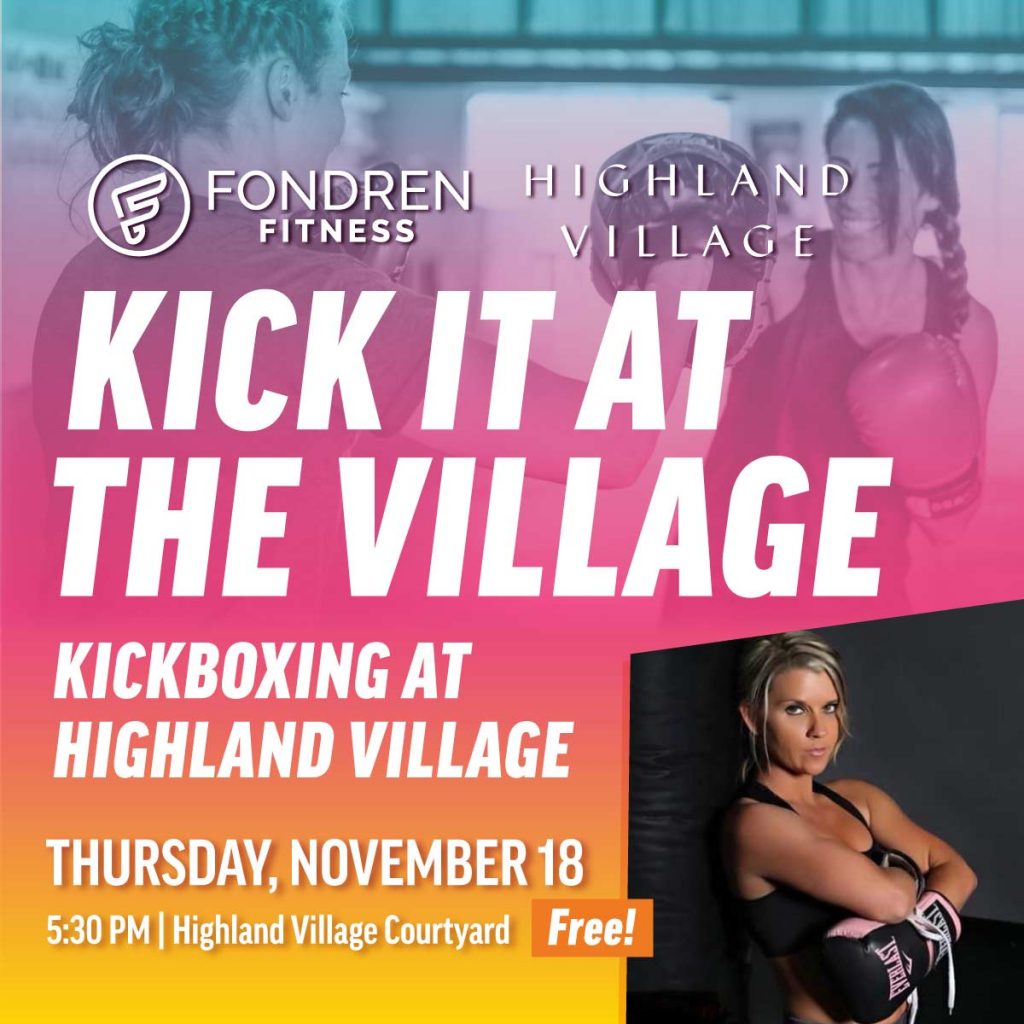 Get a Kick Out of This Week's Event!
On Thursday, November 18, kickstart your cardio with a kickboxing class hosted by Fondren Fitness and led by fitness, taekwondo, and kickboxing instructor Marlena Myers of Fierce Impact Kickboxing.
The fun starts at 5:30 PM at the Highland Village Courtyard. Practice your high kick and jab, and learn fun new moves under expert supervision and guidance.
Afterwards, we'll cool down and provide a sneak peek of the Fondren Fitness Studios expansion. What better way is there to spend a Thursday afternoon? Reserve your spot now by registering through the Fondren Fitness app.
Stay Strong, Lift Local!