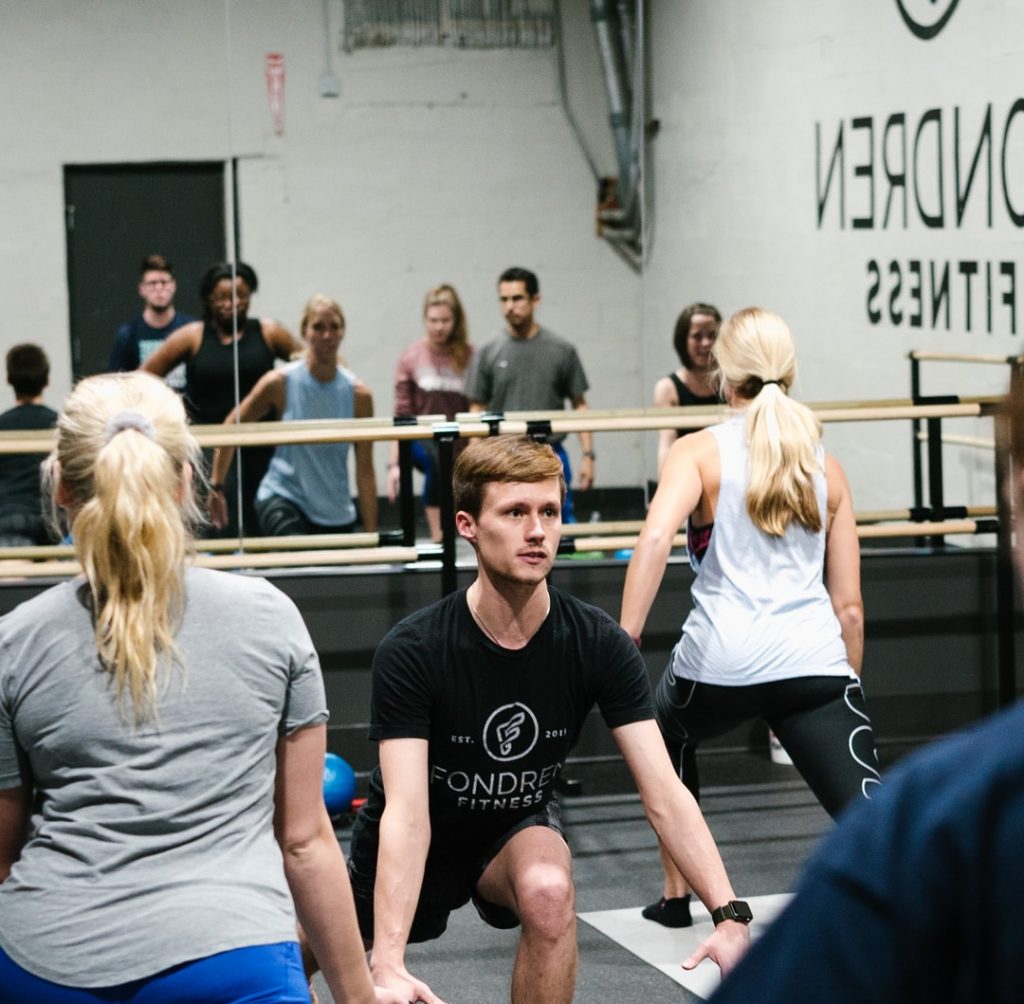 Inspired by ballet, Pilates, dance, and yoga, this hybrid workout uses the barre for balance. 
By incorporating handheld weights as you focus on isolated motions and high repetitions of small range movements, you're sure to feel the burn long after class ends. Barre helps tone muscles, betters your posture, and improves flexibility!
Hip Hop Aerobics is the perfect class to dance into a sweat!
This class combines hip hop and aerobics to create a fun, stress-free environment through dance for better health. Each class focuses on a different song with new choreography, so you learn something new every week.
Why do our instructors love what they teach?
"I love barre because you never outgrow the challenge. The focus and energy of maintaining small challenges throughout the class positions those willing to see big results physically and within mind-body balance. If you're looking for a full body workout with a low barrier to entry and high ceiling, barre fusion is open to you!" – Grant Beebe
Barre Fusion – Mondays @ 5:30 pm, Mat Pilates – Wednesdays @ 7 pm
"I love teaching hip hop aerobics because it is a fun, active way to work up a sweat. All you need is a good song and a good attitude to get fit!" – Natalya Franklin
Hip Hop Aerobics, Thursdays @ 6 pm and Saturdays @ 10:30 am